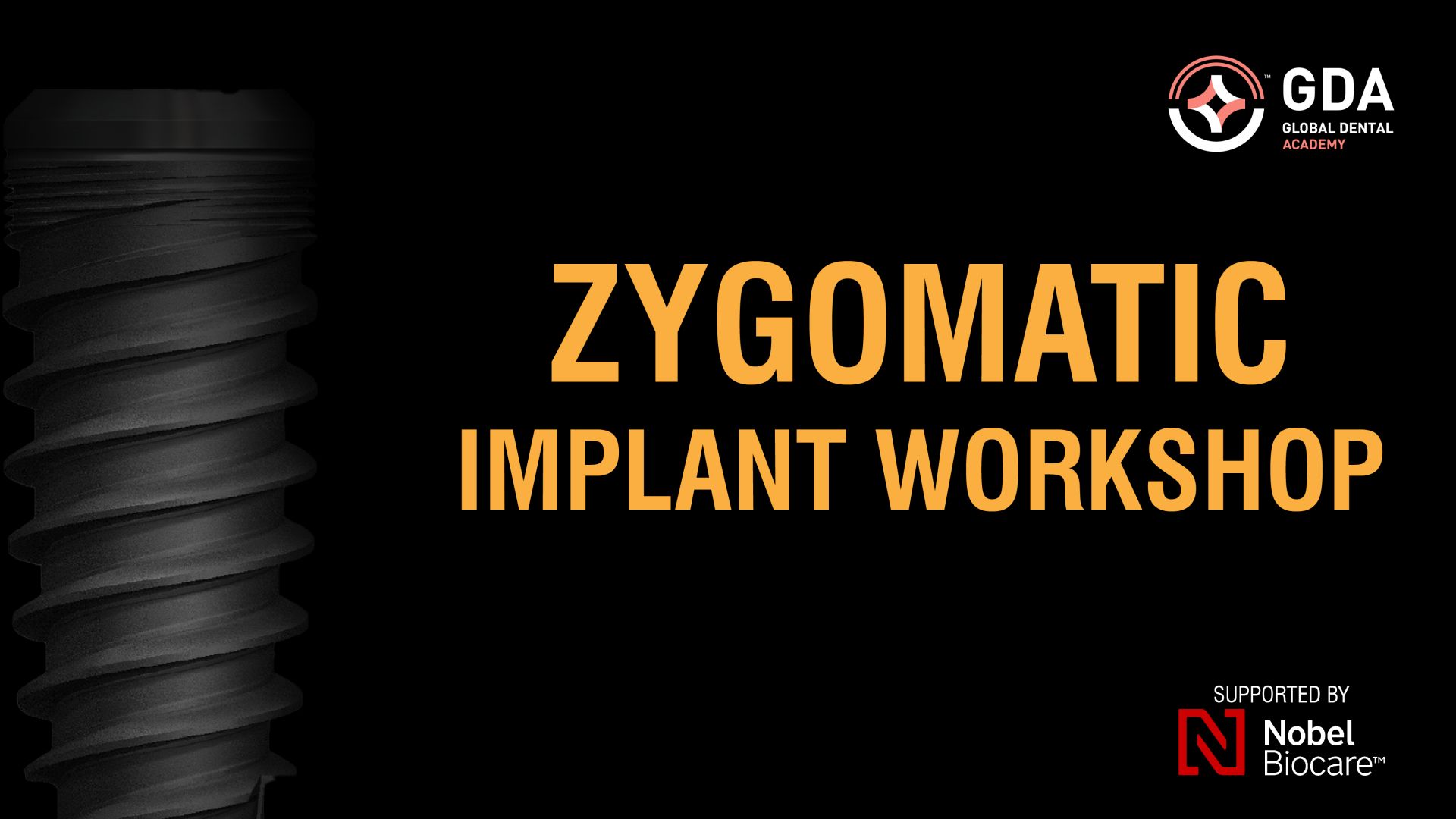 ZYGOMATIC
IMPLANT WORKSHOP
Rehabilitate Atrophic Ridge by Zygomatic Implants
Course Format
Offline
Course
Course Certification
GDA Certificate on completion
Price
₹ 25000 + 18% GST
Early Bird Charges
Date

16-17 Dec, 2023
About the Workshop
Elevate your professional prowess to new heights by delving into the realm of zygomatic dentistry. Expand your knowledge and expertise in utilizing zygomatic implants, a cutting-edge solution for patients with significant axillary resorption, providing them with the necessary functionality.
Zygomatic implants serve as an innovative alternative to traditional implants and effectively eliminate the requirement for bone grafting procedures. This groundbreaking technique also referred to as the 'Zygoma technique', was pioneered by Prof. Branemark and Nobel Biocare of Sweden.
Learning Objectives:
Understand the principles and indications for zygomatic implants in dental rehabilitation.
Gain knowledge of the surgical techniques and protocols involved in placing zygomatic implants.
Learn about the prosthetic considerations and techniques for restoring zygomatic implants.
Familiarize oneself with the management of complications and potential challenges associated with zygomatic implants
Learning Outcomes:
Participants will be able to assess and determine suitable cases for zygomatic implant placement.
Participants will acquire the skills necessary to perform zygomatic implant surgeries effectively and safely.
Participants will be capable of developing comprehensive treatment plans and executing prosthetic restorations for patients with zygomatic implants.
Participants will be equipped to anticipate and manage complications related to zygomatic implants.
Download Brochure For More Information
DR. GIRISH RAO S

Prof and Senior consultant
Maxillofacial Surgeon and Implantologist
DR. ANANDA KRISHNA G N

Senior consultant
Prosthodontist and Implantologist