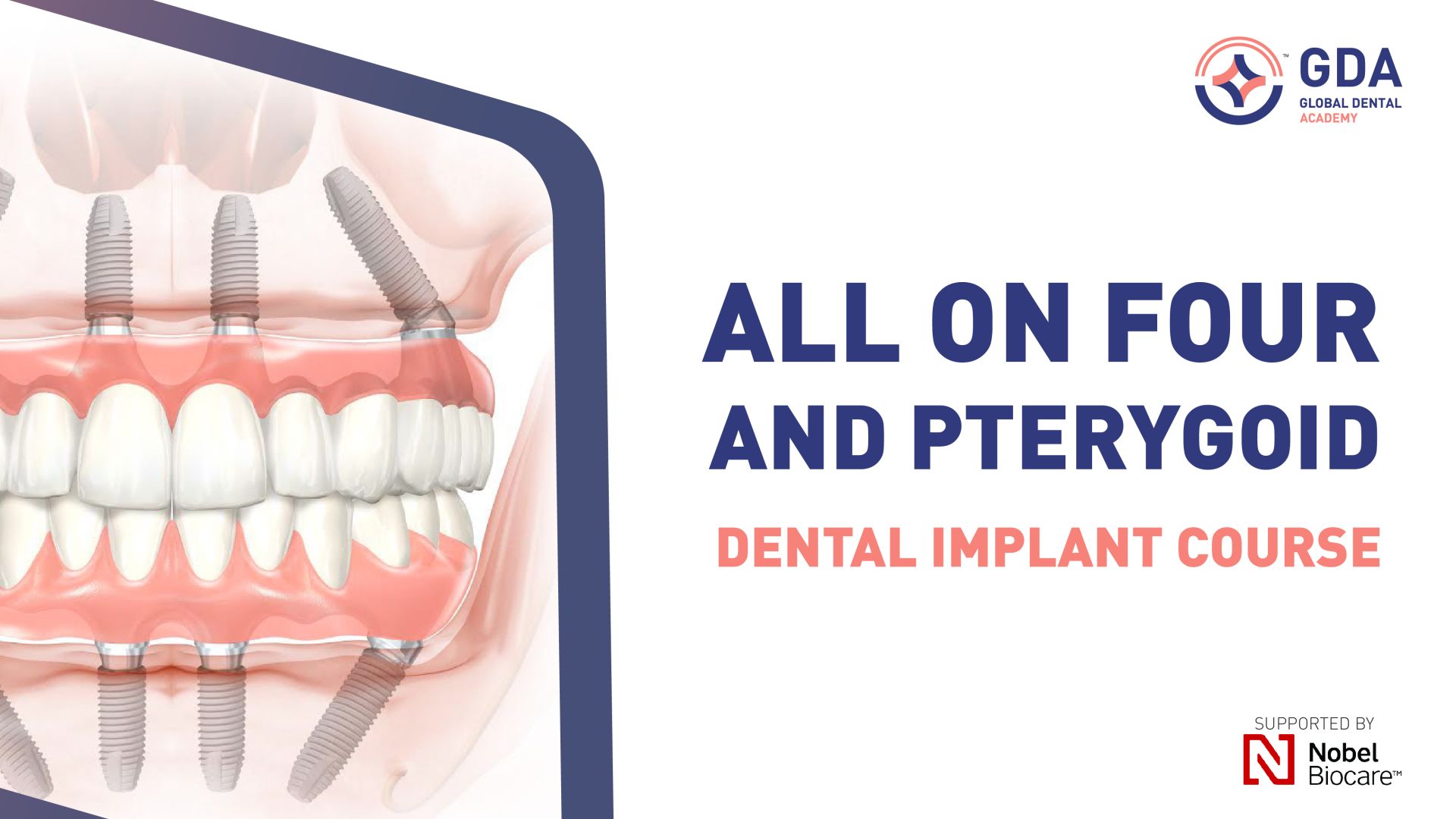 ALL ON FOUR AND PTERYGOID
DENTAL IMPLANT COURSE
Course Format
Offline
Course
Course Certification
GDA Certificate on completion
Price
₹ 25000 + 18% GST
Early Bird Charges
Date

14-15 Dec, 2023
About
The "all-on-four" treatment concept was developed to maximize the use of available remnant bone in atrophic jaws, allowing immediate function and avoiding regenerative procedures that increase the treatment costs and patient morbidity, as well as the complications inherent to these procedures.
Learning Objectives:
To independently plan and assess a case of full mouth rehabilitation.
Apply the surgical concepts of All on Four techniques in the placement of implants.
Prosthetic workflow in All on Four Implant Rehabilitation.
Strategies for prevention and management of surgical and prosthetic complications.
Learning Outcomes:
To be able to plan and execute a case for full mouth rehabilitation to achieve predictable outcome.
To perform step wise surgical protocols including all techniques to raise a flap, suture and monitor healing.
To restore All on Four implants using Prosthetic Protocols including Occlusal and Aesthetic considerations.
To manage both hard and soft tissues in compromised situations.
Assistance in setting up an Implantology Practice.
Value Addition of Dental Implantology and full mouth rehabilitation in your clinical practice.
Download Brochure For More Information
DR. GIRISH RAO S

Prof and Senior consultant
Maxillofacial Surgeon and Implantologist
DR. ANANDA KRISHNA G N

Senior consultant
Prosthodontist and Implantologist